Eyjafjallajökull session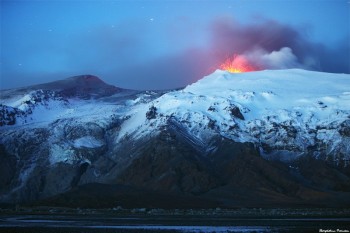 The recent eruption of the Icelandic volcano Eyjafjallajökull and the subsequent urgent call for ash measurements over Europe brought lidar not only to the attention of a broader scientific community (see, e.g., article in Nature, Vol. 465, 3 June 2010, p. 544-545) but also of the general public. The ash over Europe resulted in a shut-down of air traffic and 100.000 flights were cancelled, which caused costs of about 4 billion € (5 billion US$) according to recent estimates. While activities are presently ongoing to facilitate the coordination of measurements including lidar for future events, there is also a vivid discussion on which type of measurement strategy is optimum to determine whether critical values of ash load are present in the atmosphere or not.
With the support of the local coordinators of the 25th ILRC and ICLAS, we would like to invite therefore for a special session on Eyjafjallajökull in the frame of the coming ILRC. The session will probably be on Tuesday evening from 18 to 20 h. For the beginning of the session, we plan overview presentations given by representatives of coordinated measurement activities and weather services on the ash event, ongoing coordination activities, data demands etc.
Then short oral presentations on lidar measurements are planned. After that, we plan an open discussion on the role of lidar regarding ashmeasurements for air traffic advisory.
If you are interested in contributing to this session with apresentation, please email us (addresses see below) a short abstract including title, authors, affiliations (just as text, no attachments) until 16 June. In addition to the short oral presentations mentioned above, there is also the opportunity for poster presentations. So, please indicate your preference.
We are looking forward very much to your participation in this special session!
Andreas Behrendt, Adolfo Comeron, Alexandros Papayannis
Document Actions